Search
---
How to search for the number of cases of particular disease.
Go to our PPS Website at www.pps.org.ph
Direct cursor to Council & Committees, then Council on Research & Publication and click on ICD10 Registry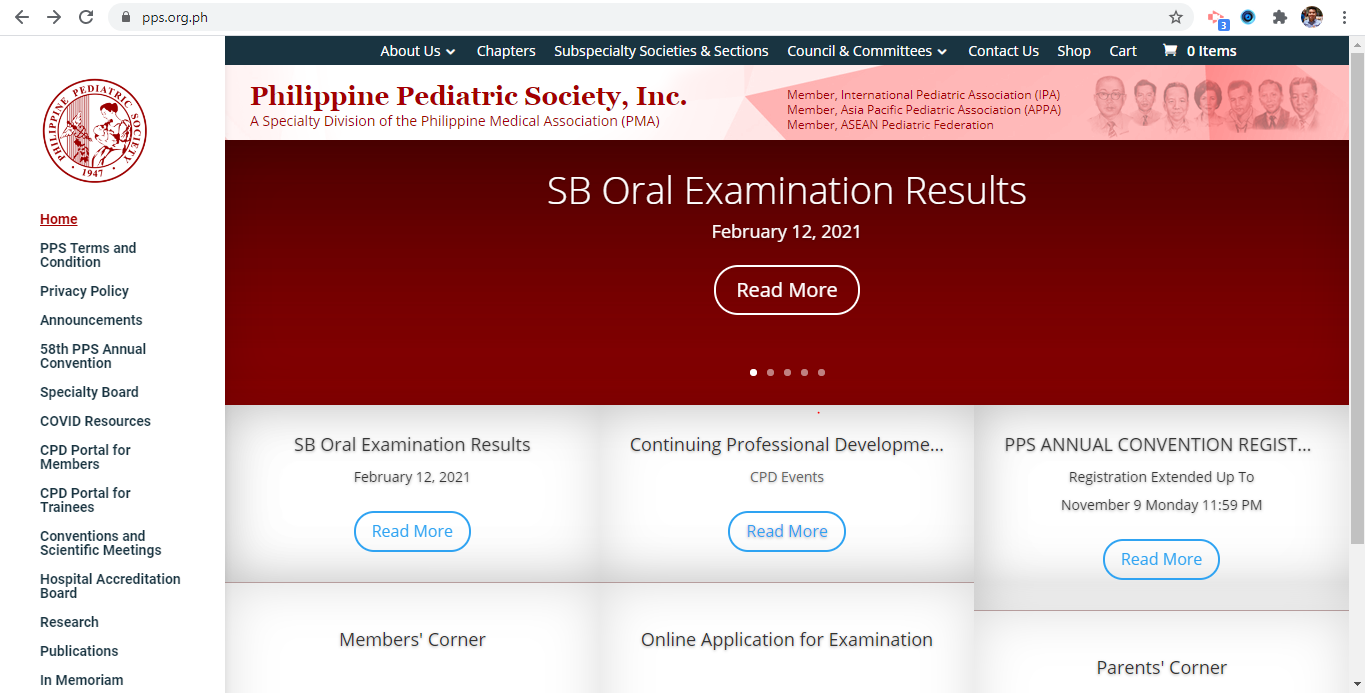 Click on the link ICD Data Check - Newborn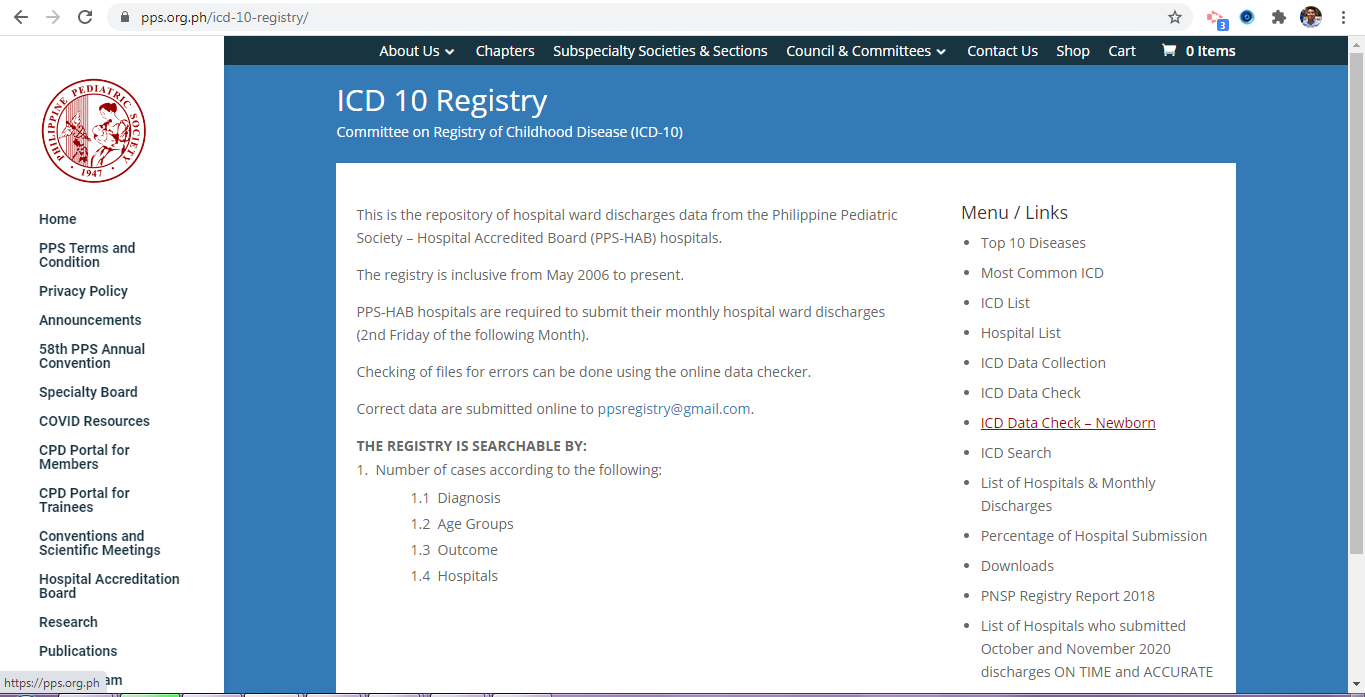 If you know the ICD no. of the disease - place it on the field Diagnosis 1 - Diagnosis 5. If not applicable, leave it blank.
Select correct filter for the following: Term, Age, Weight/Gestational Age, Presentation Upon Delivery, Manner of Delivery, Sex, At Birth, Outcome, Date (From and To), Chapter and Hospital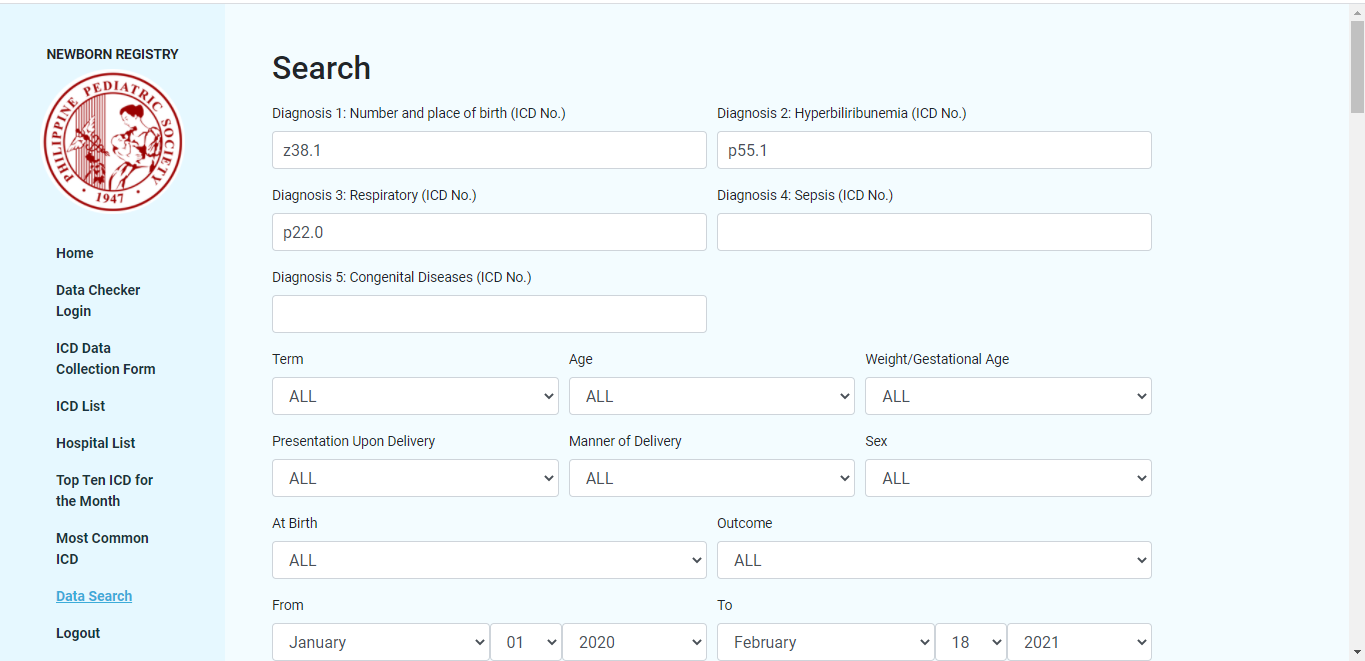 Result page will show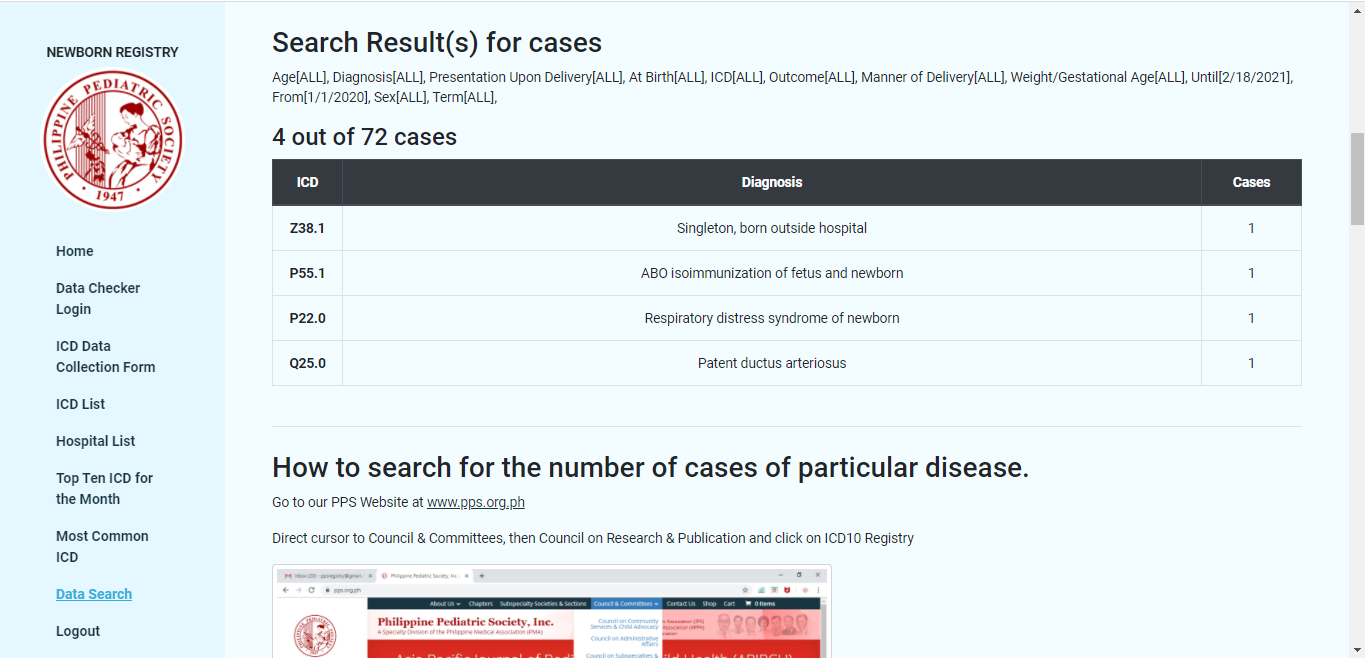 If you don't know the ICD no. of the disease, you may click on Search for Disease and its ICD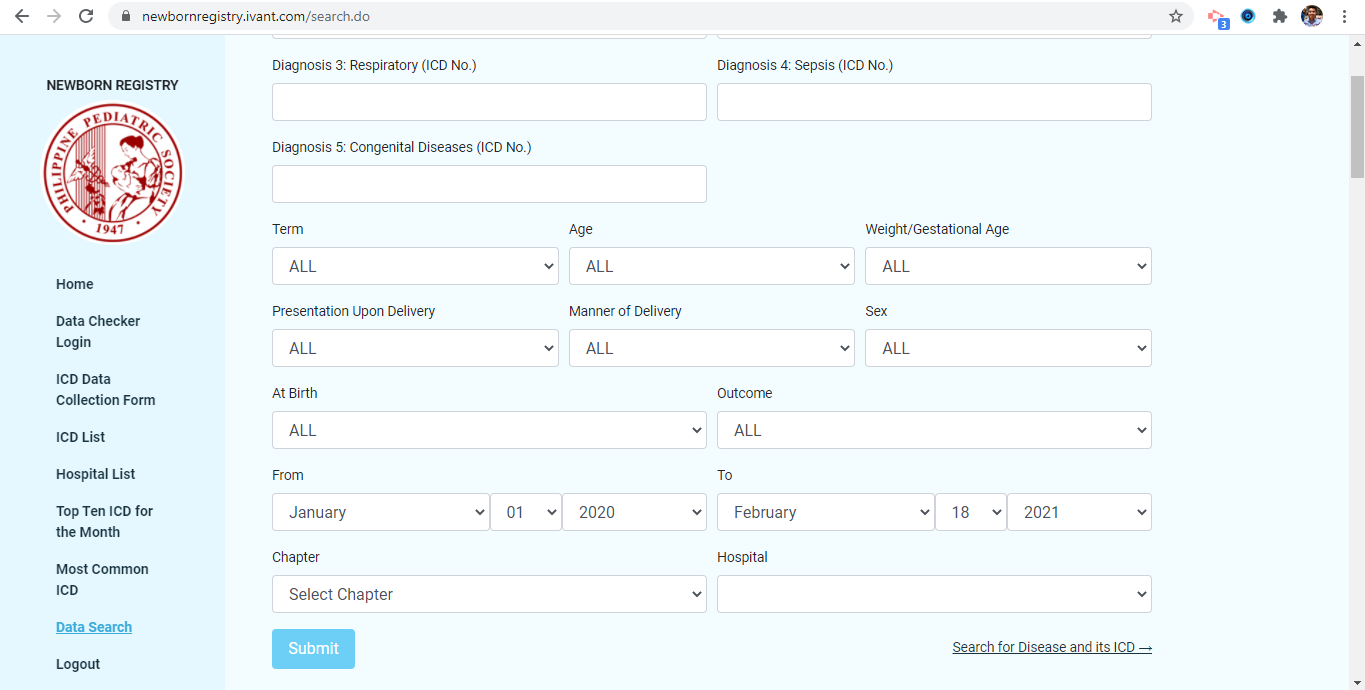 You will be directed to the icd.who.int/browse10/2016/en and type the name of the disease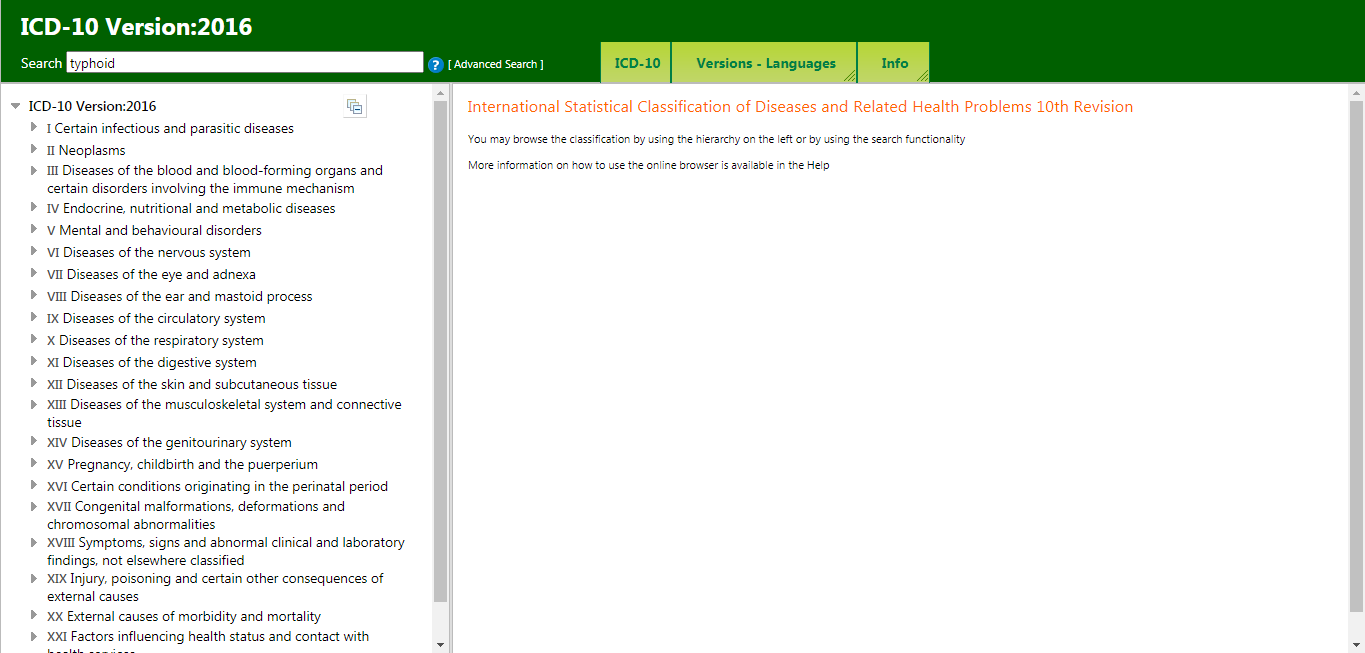 The ICD number of the disease will be shown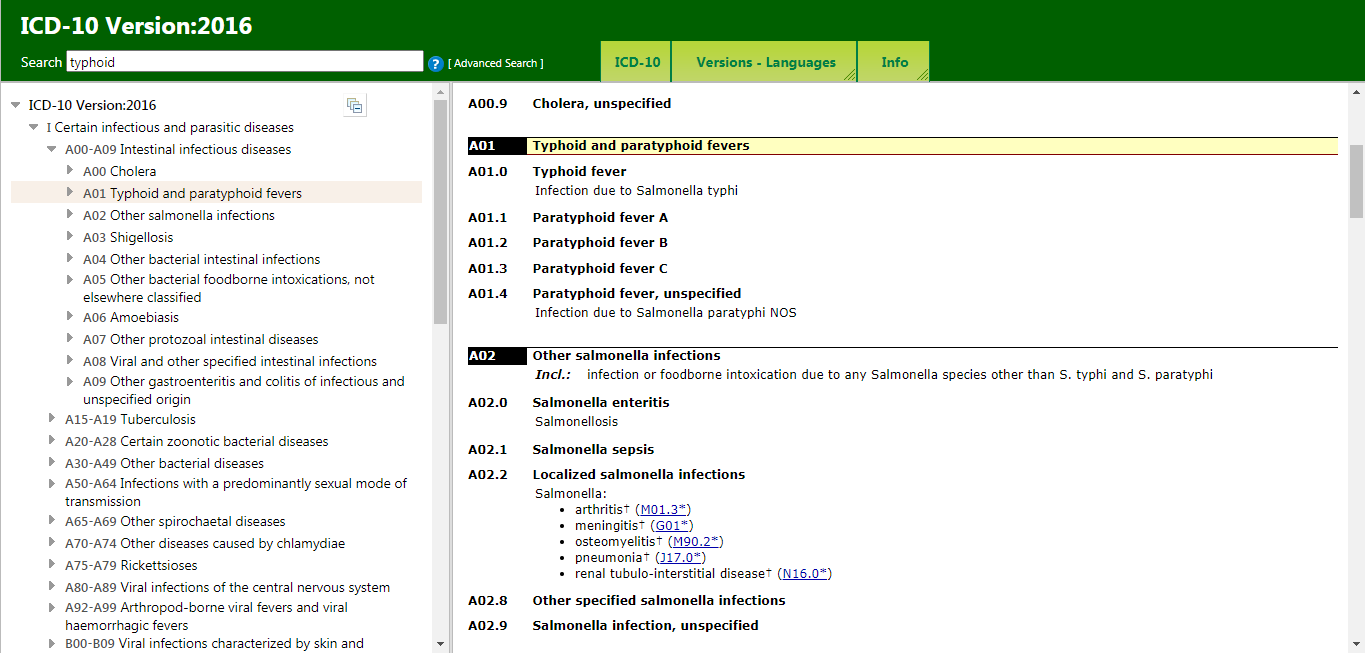 You have to type the ICD no. in the correct field